Hello, South Park!

Living up to our name as Park County's number one source of all things news related, especially celebrity gossip, the Gazette is coming at you with front page breaking news regarding this report.

► Canadian comedy celebrities Phillip Argyle & Terrance Stoot have joined a locally popular social networking website! Members of the South Park community may remember Stoot and Argyle from the Canadian war of the late 90s, although they are more internationally known for their popular television show, and films; including Not Without my Anus, and Asses of Fire.

Local fans looking for a celebrity close encounter can follow these two at
oohcanada &
hahapoutine.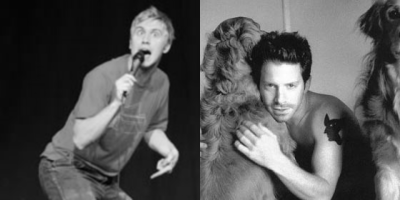 |File photographs of Phillip Argyle [left] & Terrance Stoot [right].|



► In less interesting news breaks, South Park city council is having a meeting this Wednesday to decide the fate of our schools. After a total of now ten confirmed cases of H1N1 in the classrooms, from kindergarten to twelve, we will announce any future school closures in the next official issue.

This has been your Gazette breaking news, and we hope to see you all next issue!